SAP Business One
A Single System to Streamline Your Entire Business
SAP Business One is an integrated, complete, and extensible ERP solution by SAP, the world leader of enterprise application provider.
Used in 150+ countries, SAP Business One offers key functionalities such as: Financials, Sales, Purchasing, Inventory, and Production. Extensible by SAP Partners around the world, SAP Business One is the solution that can grow with your business.
Learn More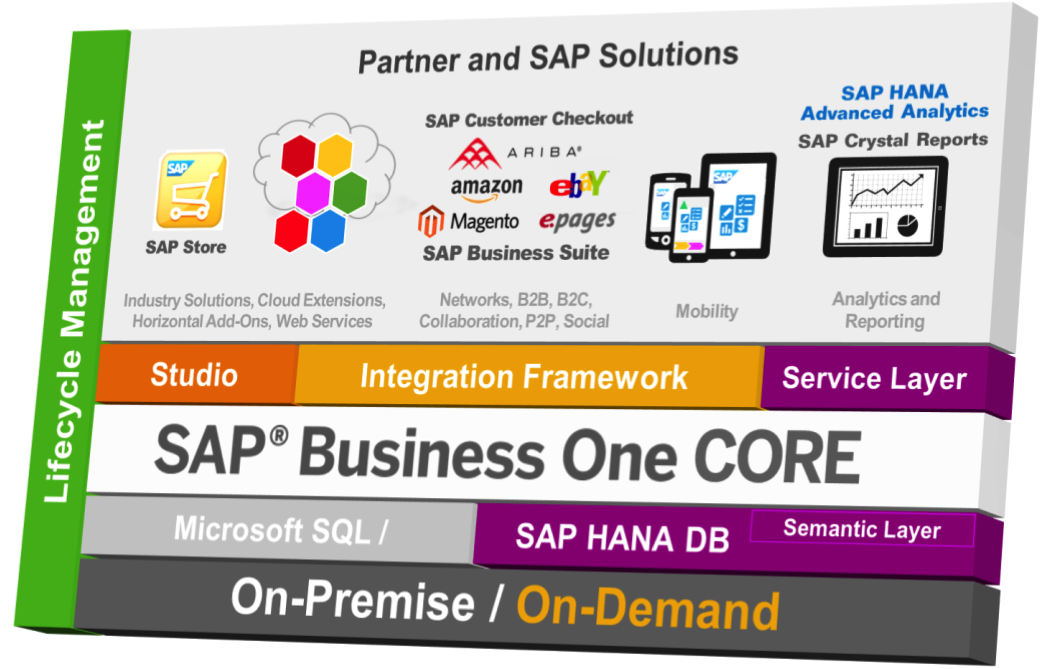 Integrated
All business functions come in one package, which makes them easy to set up, use, and optimize. Integration with other systems is possible via standard integration packages or open application programming interfaces.
Complete
All essential business functions (accounting, customer relationship management (CRM), operations, sales, marketing, service, warehousing, and production) are available out of the box.
Extensible
Specific business processes not available in standard SAP Business One function can be developed as add-ons. Check out some of our in-house developed solutions!